When choosing the right residential masonry and concrete construction contractor in Central Illinois, it pays to be educated.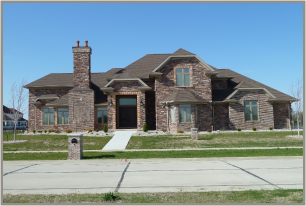 Choosing the right residential masonry or concrete construction contractor can be a big decision. Many elements going into finding and selecting the right company and along with that comes some self-education about what really matters most to aid you throughout the decision making process.
In fact, once we've met with you for the first time, you'll realize the cost of your work is only one element of many. Having high-quality results delivered by a true partner with deep, proven experience and a reputation for being timely, neat and organized while sticking with the project until every last detail is complete are equally important.
On top of that you need someone who'll stand behind their word and their work.
With that in mind, we believe it's important for us to educate you on the many differences that will affect the final work product when delivering your project.
We take pride in working close with you and going the extra distance to equip you with the information needed to make clear, fact-based decisions.
Naturally, we want you to understand every detail that will go into your project so you can be confident in your final decision when choosing your masonry or concrete construction contractor.
About Residential Masonry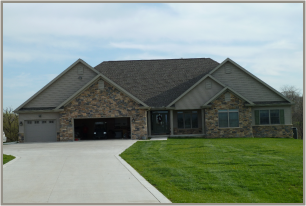 One of the oldest building techniques known, masonry continues to be a widely popular construction technique in modern times.
The birth of masonry dates back to the first agricultural age approximately 10,000 years ago, and includes the development of the Fertile Crescent from 9,000 to 7,000 BC. During this time, a process of using fire to craft mortar or plaster was invented and this was combined with stone, mud or straw to build permanent man-made structures.]
Modern advancements in technology and techniques, along with the use of heavy machinery continue to improve upon the art of masonry. Other coloring, texturing and finishing techniques have also helped masonry construction become widely popular through it's new applications within residential home construction.
Masonry materials are made from all natural materials that compliment their surroundings with natural design elements. From an architectural perspective, most all masonry materials come in relatively small sizes and when placed in large walls, their scale perception on the human eye in a way that really grabs people's attention through their colorful and rich textures.
Additionally, masonry has a much lower overall lifetime maintenance cost compared to other construction materials. In fact, there really is no maximum lifespan for masonry buildings and when constructed with the highest quality, have the ability to stand for centuries, even thousands of years.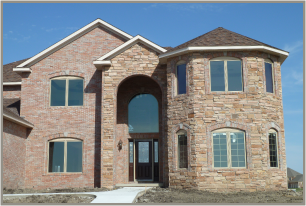 From a safely perspective, masonry's ability to resist fire is second to none, which means you'll have piece of mind with your finished residential project.
As the first choice for residential masonry and concrete in Central IL, we specialize in the art of custom masonry for new construction design, remodeling and repair work.
With 15 years of experience delivering residential masonry construction projects, we understand what our customers expect. Quality, speed and trust.
We're experts at organizing and managing all the elements that go into high quality stone, brick and block projects because we know the most critical part of the mission is to ensure your work is completed on time and within budget, with no excuses.
If you'd like to see the types of residential masonry construction services we offer, click here.
About Residential Concrete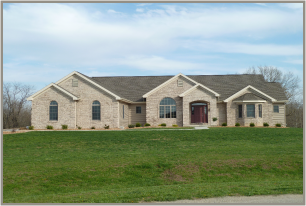 Concrete is a fascinating material with a long history of use dating back to the Romans at least 500 years B.C. Many of the processes used to make and cure concrete have greatly advanced due to modern techniques and chemicals, which has allowed it to keep up with modern building technologies.
From foundations to sky-scrapers in New York City to highways, garage and patio floors, the fundamental techniques of pouring and forming concrete remain the same with minor modifications made to adapt its properties for different requirements.
In it's simplest form, concrete is a mixture of cement, or a cement-like substance, with sand, stones and water. When these elements are mixed together, a chemical change occurs which causes the mixture to harden into a material that has the strength and durability to some of the hardest rocks. Of the components used to make concrete, cement is the most expensive, and with that comes a tendency to save money by greatly reducing the amount of cement.
Additionally, there's a close relationship between the amount of water used, and the final strength of the concrete. Typically, the amount of water is proportionate to the amount of cement in the mix. Too much water produces weak concrete, too little water water makes the concrete difficult to work with and causes cavities when it hardens, again compromising it's strength. Additionally, when concrete hardens it contracts in size so it must be kept wet during the hardening process to minimize risk of cracking.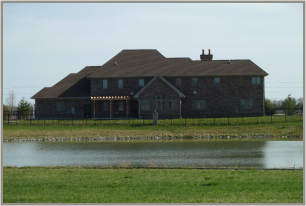 Temperature conditions also play a large part in the final strength of concrete product due to its natural effect on curing. "Safe curing time" is less in hot weather than in cold, In the same way that curing concrete should be kept wet, it should also be protected from extreme cold temperatures.
When pouring concrete for slabs, sidewalks, driveways or patios, one should take into consideration the thickness of the concrete poured. Often times, to reduce costs, the amount of concrete used is reduced by several inches which compromises the the final product. Many consumers are unaware that by saving a few dollars on their project, their cost savings vs. risk jumps dramatically as the thinner concrete will be unable withstand the test of time.
When it comes to your residential concrete project, we place focus first on making sure you understand the fundamental aspects of pouring and forming your concrete. As part of our commitment to delivering a quality work product, we believe it's mission critical to educate and inform you about these fundamentals, and help you understand how quality and speed play such an important part in your project.
As the first choice for residential masonry and concrete in Central IL, having years of experience delivering countless residential concrete construction projects, our goal is to equip you with the facts you need to have self-confidence when making your decision to select a residential concrete contractor.
No matter if your project is new construction, remodeling or repair work, you can have piece of mind that we will deliver the level of quality you need at a speed that ensures all your risk concerns are mitigated.
We'll make sure all the critical elements that go into making your concrete project stand out from the rest will be managed down to the details, in a transparent and organized way that keeps your timeline and finances on track.
If you'd like to find out about the types of residential concrete construction services we offer, click here.

"When it came to having my new home project bricked, I called Fox & Austin first.
They provided some very creative suggestions to help me with areas of my design that still had question marks and delivered a final work product that was head and shoulders above the rest.
The personal touch they placed on my project really shined in the end and I would definitely call them first for my next project."
~ Paul VanDuersen