Need Masonry Renovation, Restoration or Tuckpointing in Decatur & Mt. Zion?

We're experts at bringing brick, block and stone back to life!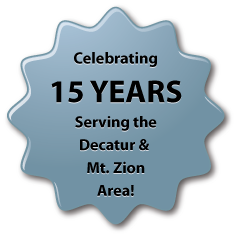 Fox & Austin is your first choice for all types of residential and commercial masonry restoration, renovating and tuckpointing for both interior and exterior construction needs.
Masonry restoration can significantly extend the useful life of historic landmarks, as well as business, public, industrial and municipal buildings.
We are experienced in all facets of historic restoration – from structural stabilization to aesthetic rehabilitation – and have extended the lifespan of many prestigious historic structures in the area, allowing numerous organizations to continue using their architecturally significant buildings.
We maintain one of the largest and most skilled historic restoration workforces in the area and are frequently recognized by building owners and preservation organizations for the excellence of our craftsmanship and our attention to the details required for their historic landmark restoration project requirements.
Our Masonry Restoration and Renovation Service Offerings in Decatur Mt. Zion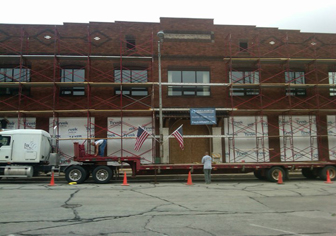 Moisture, pollution and exposure to the elements can all compromise the appearance of a building. They may also threaten structural stability, and ultimately hinder the usefulness of the structure.
We offer a complete range of masonry restoration and renovation services that renew the appearance of brick and stone surfaces and protect them from further deterioration.
Our range of masonry restoration and renovation services include:
Masonry Cleaning
Abrasive Cleaning
Stone and Brick Restoration
TuckPointing
Caulking
Grouting
Urethane Foam or Epoxy Injection
EIFS Cleaning
As our clients know, when it comes to business, appearances count and naturally, first appearances are everything.
We always serve our customers with our utmost in terms of responsiveness, turnaround, open and clear lines of communication, flexibility, fairness, integrity, and quality!
Our ability to consistently deliver the quality, sped and trust you can rely on has resulted in our becoming one of the strongest and fastest-growing restoration companies in the area.
Need a quick estimate for your next restoration project?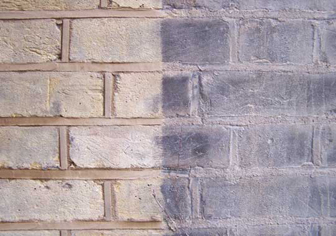 We understand how hectic life can be when planning your next big project.
We also know it's frustrating to call or email a construction contractor for an estimate, yet they won't get back to you.
We take pride in returning all calls or emails from our clients within 24 hours.
So, to get started, simply answer the short questions below and we'll get right back to you.
Oops! We could not locate your form.